A meaningful, inspired movement in love and nature makes us worthy. Global rating average: 0.0 out of 5
Past, present, future and further in a circle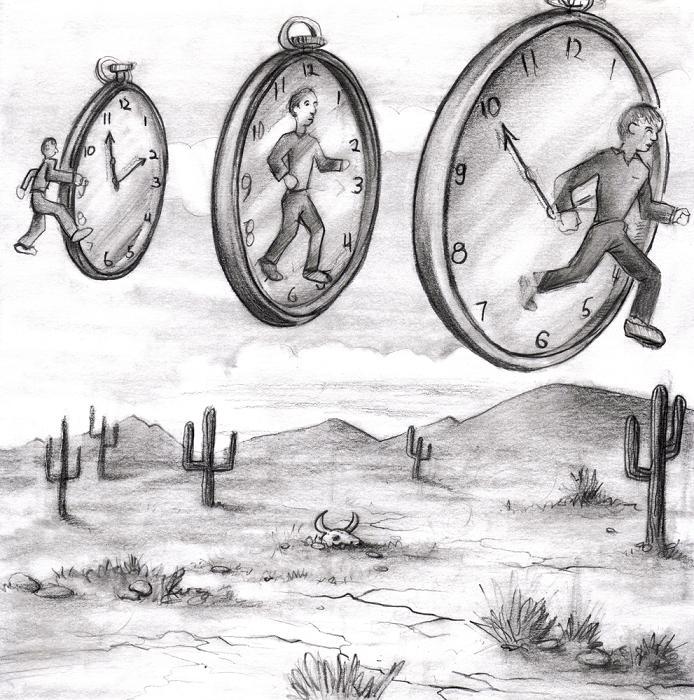 The past determines the future, if you do not include awareness / consciousness / consciousness.Life continues to give riddles and rehearse the same scene with me. I stuck a permanent role to me, from which, as I understand, my main task is to finally get out.
Yes, this role is best for me, so I always find myself in a situation where I can play it just great, because more than once it has already been played. But I don't get pleasure, and I don't voluntarily enter this role.
Waiting for new roles, I say to everyone - no. Just not interested.But life does not let go so easily and the long ropes of the past sometimes stretchand people of the past are pulling me around these ropes to get attention. Oh, life, I do not understand you and do not hide. Reveal to me a formula that will allow you to solve this equation and get out of the next round of iterations of similar events.
Now, in order not to repeat myself and not to repeat, I have shifted my focus to work, sports, and personal spiritual development. I am balancing between all this and filling all my existence with it. YES, another dream, he also occupies an important and large share of my life. I began to observe people more and study them, without having labeled "bad", "good", "I guessed you" beforehand.Numerous situations of the past have been taught to measure 10 times and not to be cut to the last.. Because even in my work, as in my personal life, similar cycles of stories were always observed, which I could not get through, gave up and ran behind the curtain. Then I was sure that I was right. Of course, in part, I was right, but this did not result in solving the problem, which means that the answer should have been different, but I pretended that there was no other answer, I chose the role of victim / offended / tired, not the winner, and left the game . Dura, in a word, from the side, and probably, in fact, she was still a child too stupid and illegible in her decisions.
About 2 years of internal searches and I appreciated the whole scale of the lost. We ourselves destroy our castles to the ground, we ourselves destroy relationships, we destroy ourselves.Life tests us for strength and desire to survive, for strength and desire to live with dignity, consciously,with meaning (perhaps personal, deep, unknown and / or incomprehensible meaning). But at the end of life there should be no question: why are you still alive and what task have you not yet decided.
Life to the last breath should be a gift. Children from very young age should be taught joy and gratitude for what they have. This pro seems to be such simple but no less important thoughts: that we can open our eyes every morning and see the blue sky, that we can and must create the world with our own hands and words, help ourselves and others appreciate all that exists in our lives understand the meaning of our falls, learn to stand up and move forward towards the wonders of this life, and work wonders for ourselves. And of course, to be grateful for people-teachers who teach us to directly or indirectly see ourselves differently - not really.
After all,it is true that what does not kill us makes us stronger.Do not be afraid of life, she still tries to please us. And this is the value of wise advice - to be able to accept everything. This is about humility. It is about our inner world, on which our outer depends - that which we attract, that which grows around us, thatthe world that we create with our thoughts, and if they are "peaceful," there will be much more outside world.
Related news
Past, present, future and further in a circle image, picture, imagery